Pest Buster
We keep you and your loved ones safe by using only natural ingredients.
Our customers' health and well-being in mind. Unlike other pest control companies, we do not use harmful chemicals to eliminate pests. A safe long term pest solution is our commitment to our clients and the environment.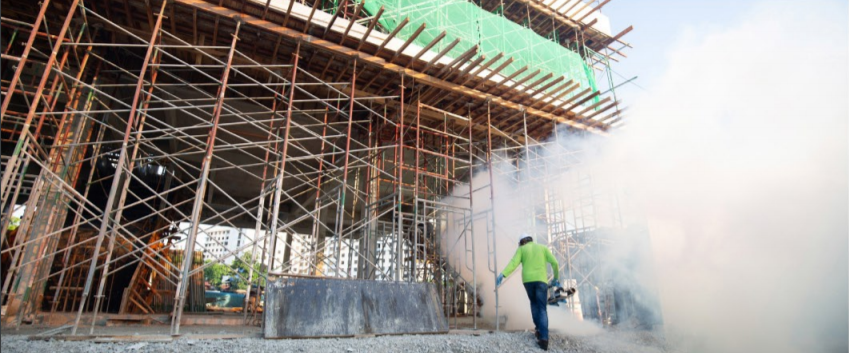 Why choose us?
Since 2007, Global Synergy Consult has experienced a few changes diversify into new market.

We serviced domestic, commercial and industrial pre/post construction work that is quality guaranteed. Offering pest management solution to all domestic, administration and industrial properties.

All our commercial work is using medical science methods that are safe around food preparation, culinary and manufacturing areas.

We do not use generic, toxic-pest control chemical which affects health of human and impair the environment.
Our Business Services & Solutions

Commercial Pest Control

Commercial Pest Control

Disinfectant and Sanitation
Food and Beverage Processing Plant
We, Winter Warmers Sdn Bhd have been a customer of Global Synergy
Consult since they started. Previously we do have pest problem, after
engaging them to consult, we have never encounter a pest problem since
then.
Over these years, we have been collaborating successful and effectively.
Their Office will email and text us reminder of the appointment and send
us the report after their services. With all these make us easier to
monitor and plan. Their technicians are professional and skillful on
their jobs.
Thier brand Pest Buster uses Non Toxic and biodegradable treatment which
is safe for indoor building. We are grateful we found them .
We have been engaging Global Synergy Consult since 2017. They have manage to solve our rats issue and collaborate with our teams to execute plan that yield phenomenal results. They work ethic result oriented and commitment has helped our premise being free of cockroaches. We appreciate their immediate response towards solving pest problem. Very professional and friendly team who are always on hand and ready to help out.
Core Services
Our focus in six (6) main key areas where pests need to be repelled or eradicated
Residential
Institutional
Commercial
Warehousing
Industrial
Shipping